A bot based around Space and Astronomy.
Please donate so I can keep this bot active
Interstellar
Interstellar is a free to use discord bot created by Livaco#0420, which serves the goal to be the ultimate space themed discord bot.
What features does it have?
View information about Space Agency's, including private companies.
Access numerous different NASA API's, including the Astronomy Picture of the Day, Mars Rover Images, and more,
View hubble images.
View information about upcoming launches.
View information about planets.
Perform calculations such as Delta-V and Semi-Major Axis.
Can I get some previews of these features in action?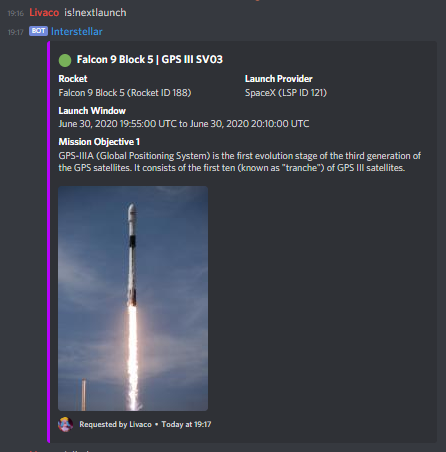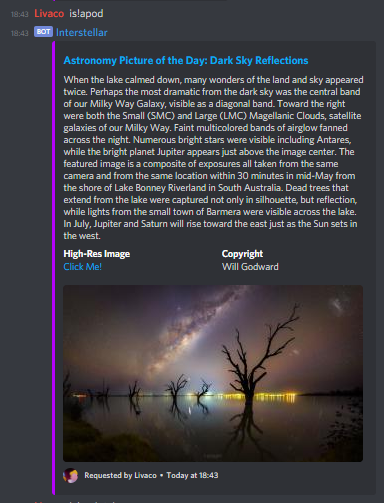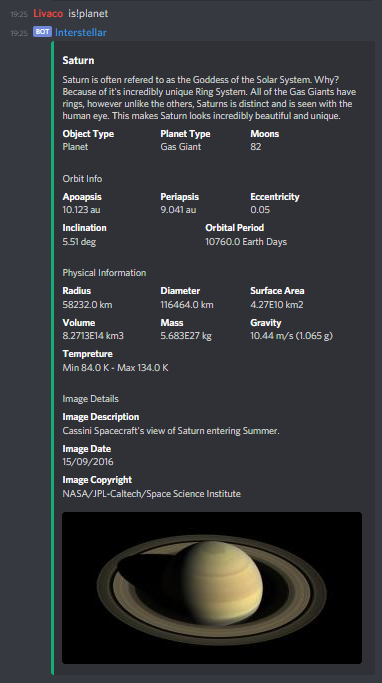 Can I request features or report bugs?
Of course! Come here and create a feature request. If you don't wish to make a Gitlab Account, join our support discord and i'll make it for you.
Credits
Of course we couldn't power this bot alone. Thanks to these websites for their API usage.
HubbleSite
NASA's API's
LaunchLibrary